Python / ODOO developers
Created on Tuesday, 01 May 2018 11:55
Gemango Software Services Inc is looking for several experienced Python or ODOO developers to expand its current team of development enthusiasts who are involved in the development of several online platforms. Apply now.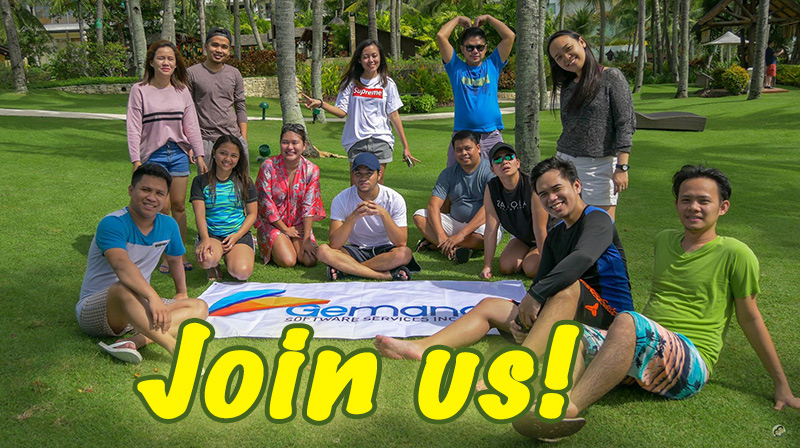 Gemango Software Services Inc. is looking for several experienced Python developers to work on a new ERP platform for a short-chain food supply platform that will be developed Odoo OpenERP. You will be involved in the whole development cycle from the first prototype design until delivery of the final product. You and your team will be working closely with the oversea team in Belgium.
Projects range from desktop apps in aviation on several platforms (Win, Mac) towards advanced rich media internet/web/mobile html5 applications. Our development platforms are based on .Net / MVC in VS and partly Mono (open source multi-platform .Net) and you will be using web automation in Selenium using .Net Drivers (CSS en HTML ), UI's made with GTK-Sharp,  creating and using API Services for Json type data communications while fiddling your SQL Skills
Requirements:
2 year minimum experience in Python
Experience in Odoo openERP (www.odoo.com) is a big plus

You understand business processes in sales, distribution and logistics

SSL, RESTful, SOAP, XML, EDI and relational databases have no secrets for you anymore

Knowledgeable about Linux and knowing your way around in terminal/ ssh with a Lamp or other setup is a big plus

Get in touch also if you have no experience in Python/Odoo yet but have a decent background in .Net, NodeJS or other OO framework and want to jump into the Python world.

Passionate about technology and eager to learn, with a broad interest about programming in general, networking, web services, mobile platforms, 3rd party frameworks, etc.

Good oral and written English communication skills for the regular scrum conference meetings with the overseas teams in Europe (Belgium)

What we offer:


Significant Odoo ERP training

Attractive compensation based on experience

Traffic friendly office hours (1pm to 9.30pm) with a 2-hour flexible in for your own convenience.

Flexible break times

Attractive office location just across the street of Ayala mall, next to the terminal and Mc Donalds

Medical insurance (dental included) and several allowances

Above industry standard leave benefits

Opportunity to grow into a lead position.

No cubicle setup but a dual screen open desk work setup.

Full support from the overseas development and management team

Travel opportunities to Europe

All the benefits of working in a lean and mean work environment

You're not a number but a true asset to the group.

Less hierarchy and enormous learning opportunities of the business since you are not placed in a typical roll

Make a big impact and get credited for it.

Have a high influence in business decisions and boost your personal skillset.

Possibility to develop your own personal ideas within the company

Regular outings and dinner treats with the whole team, check our FB page


And most important, crazy colleagues!
About Gemango:
Gemango was established in 2008, based in Cebu IT Tower 1 in Ayala Cebu Business Park.
We are a team of young enthusiasts (+/- 25). We run an open and casual environment where the usage of Facebook, Instagram, YouTube, Skype, Dota, LOL, fortnite etc. is mandatory to stay up to date with everyday technology.
 Gemango hosts developers in several fields with accents on software dev in .Net architecture and web development in PHP,SQL Lamp platforms.
In other words, get surrounded with lots of technology enthusiasts and sharable knowledge.
For more info, check our Facebook page  http://www.gemango.com/facebook
Or contact us at This email address is being protected from spambots. You need JavaScript enabled to view it.